Local Fishing Charter
Charter Fishing Schedule |
Sturgeon Bay
J-E Fishing Enterprises®
40 years of Charter Fishing Experience in Sturgeon Bay, WI
Fishing Schedule in Wisconsin
To help you plan your charter fishing trip, here's an approximate timetable that indicates peak periods for gamefish species in the Sturgeon Bay/ Door County area:
Big Boat Fish Species:
Rainbow Trout, Lake Trout, Chinook Salmon, Coho Salmon, and Trophy King Salmon.
Light Tackle Fish Species:
Brown Trout, Walleye, Smallmouth Bass, Northern Pike, and Muskie.
January – early March
Ice fishing for Perch, Northern Pike, Brown Trout and White Fish.
March – April
Ice-out Brown Trout, large Walleye and Northern Pike begin actively feeding.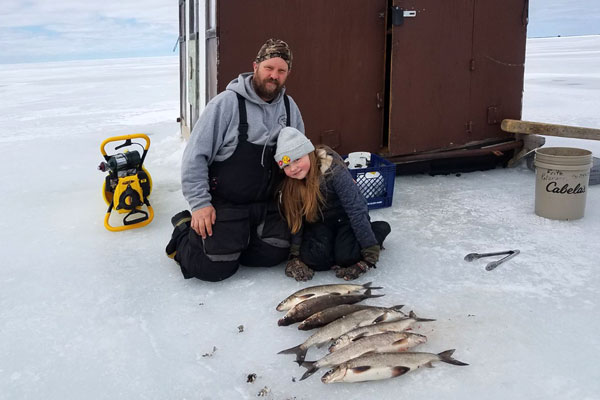 Professional Fishing Charter
| Sturgeon Bay, WI
Local Fishing Charter
Sturgeon Bay Area
Boat Location
Madelyn Marina 1651 Memorial Drive Slip #44,
Sturgeon Bay, WI 54235
Call Us Now
920-559-7877
Book a fun fishing trip with one of the most experienced guides in Sturgeon Bay, Door County, WI!
May
The first Saturday of May is the Bass opener. Large Small-mouth Bass are smacking lures and Walleye limit goes from 1 to 5 per person. Day or night Walleyes are hammering lures. Flat-lining for big Brown Trout on the lake and bay shorelines is going strong. Big Northerns are being caught on live bait drifting and big crank baits casting and trolling. Mid-month King Salmon/ Steelhead are starting to get real active.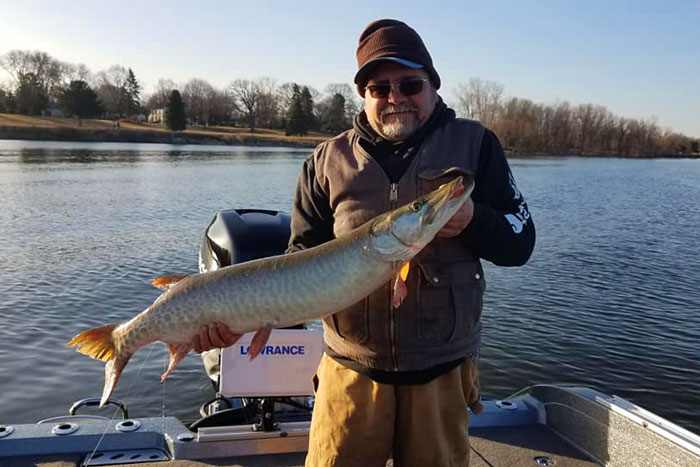 June
On Lake Michigan, King Salmon are in full swing with limits of Kings/Steelhead being caught.Walleyes are feeding furiously after the spawn. Smallmouth Bass are hitting jerk baits and plastics, while the Brown Trout are still biting along the shorelines. Northerns are being caught trolling and casting.
July - August
Enormous King or Chinook Salmon are striking hard and you can still catch Steelhead.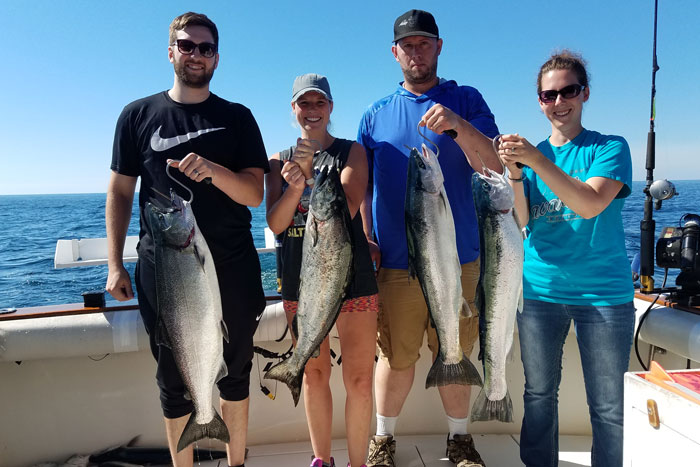 Professional Salmon, Trout, & Walleye Charter Fishing in
Sturgeon Bay, WI
Trusted fishing guide | Sturgeon Bay area
JE Fishing Enterprises® have been providing fishing charter services in the Sturgeon Bay area for over 40 years.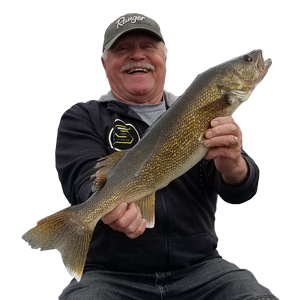 Professional Fishing Guide

Professional Sport-Fishing Boats

Professional Fishing Equipment

40 Years of Local Fishing Experience

Locally Owned Business
100% Fishing Satisfaction Guaranteed!
September – October
Trophy King Salmon are smashing lures while Rainbow Trout are beginning to become active. Trophy Smallmouth Bass and Northern Pike are available during the day while wall-hanger Walleyes can be caught during the day and evening hours.
November
You must dress for cooler weather, but now is the time to catch trophy Walleyes and Pike.